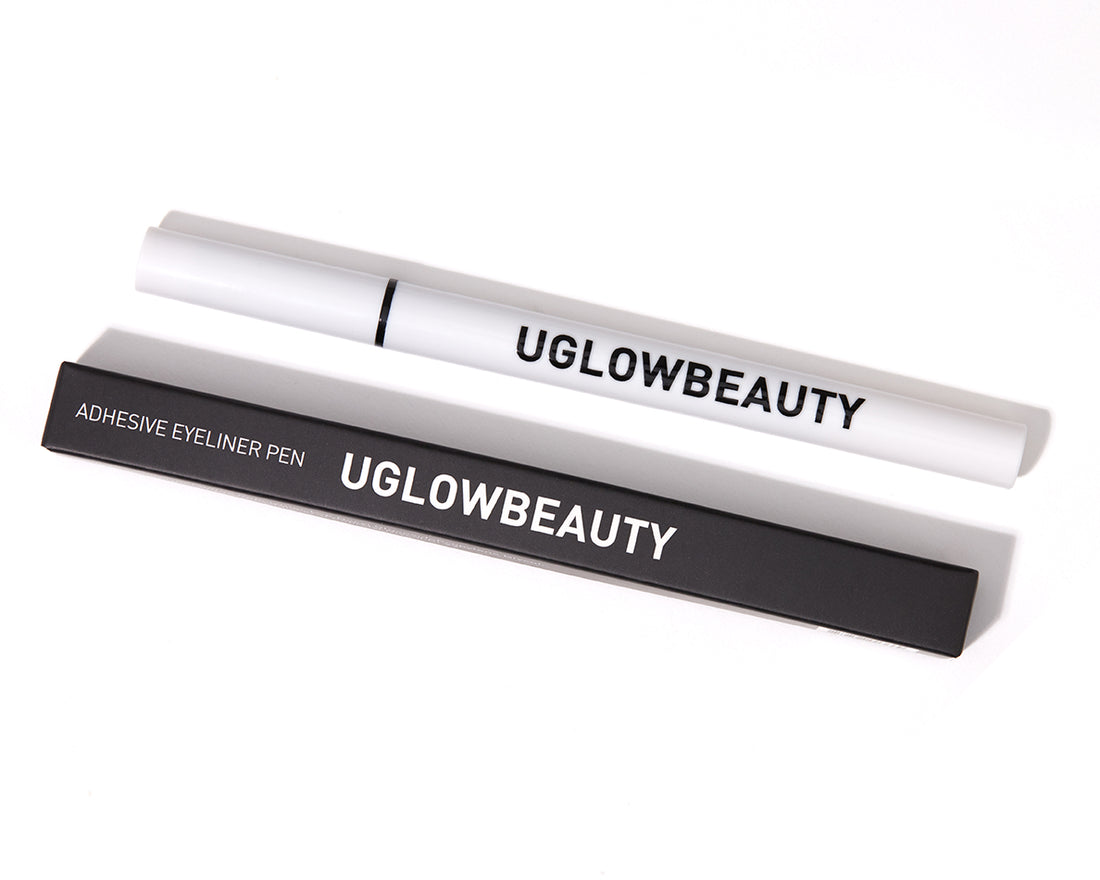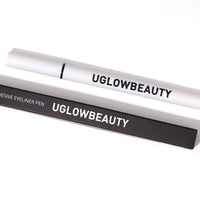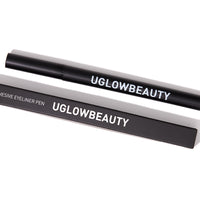 Clear eyeliner for Magnetic Eyelashes
Stay ahead of the curve and define your style and statement with Uglow Beauty's adhesive eyeliner pen. Speak volumes with a single expression that mixes fashion and beauty with functionality.
Stay glam every time and enjoy all the benefits of using an adhesive eyeliner pen that sticks easily to your lashes and makes your eyes pop.
What else to know
The adhesive eyeliner pen is durable, lightweight, and good to use on your eyelids. It is also highly pigmented to draw bold lines and is sweat and water-proof. This adhesive eyeliner will keep your lashes glued till you take them off.
100% vegan. Paraben, sulfate, latex, gluten, and cruelty-free.
INCLUDE
1 Adhesive eyeliner pen.
APPLICATION
Apply the lash glue liner and wait for it to dry. It may take a few seconds to form the adhesive film. Apply your lashes directly onto the eyeliner. Be sure to apply enough eyeliner for the lash strip to adhere to.
REMOVAL INSTRUCTIONS
Remove lashes first then use a makeup remover on the eyeliner.
INGREDIENTS
Water, Acrylates Copolymer, Pvp, Decyl GlucosidePropylene Glycol, Alcohol, Phenoxyethanol, Ethylhexylglycerin, Caprylyl Glycol, CI 77
WARNINGS
Keep out of reach of children. In case of eye contact, rinse immediately with clean water.